View
The 50th RCA GCM and its preparatory meetings held on 15-17 Sep. 2021
Name

rcaro

Date

2021.09.17

Views

364
The 50th RCA GCM and Its Preparatory Meetings held on 15-17 Sep. 2021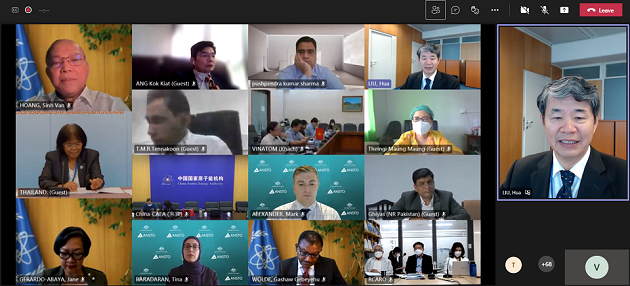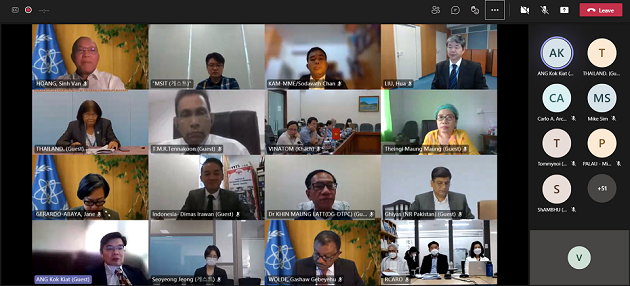 The 50th RCA General Conference Meeting (GCM) and its preparatory meetings, namely the Meeting of the RCA Chairs and the 33rd RCARO Standing Advisory Committee (SAC) Meeting, were held on 15-17 September 2021 via video conferencing.
Attended by representatives and delegates from 20 RCA Government Parties (GPs) and from the RCA Programme Advisory Committee (PAC), RCA Regional Office (RCARO) and the International Atomic Energy Agency (IAEA), the Meeting covered a total of 14 agendas, including reports of the RCA Focal Person on the implementation status of the RCA Programme in 2021 as well as reports of the Chairs of the RCA PAC, Working Group on the RCA 2018-2023 Medium Term Strategy (MTS) Coordination and Working Group on Drafting the RCA 2024-2029 MTS on their activities. The RCA PAC Chair also presented the evaluation result of pre-concept proposals and future plan in preparation of the 2024-2025 TC Cycle.
With the 50th Anniversary of the RCA approaching, the Meeting shared an extensive discussion on how to maximize the impact of the Ministerial Conference, exhibition and other ceremonial activities and encouraged continuous support of the GPs.