View
Project Coordination Meeting of RCARO/ASEANTOM Project Held on 4 March 2021
Name

rcaro

Date

2021.03.02

Views

166
Project Coordination Meeting of RCARO/ASEANTOM Project Held on 4 March 2021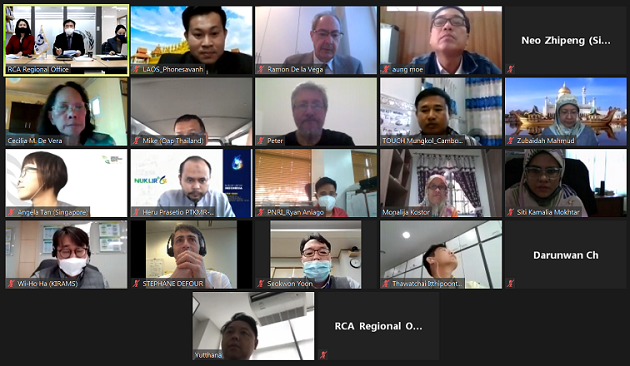 The Project Coordination Meeting of RCARO/ASEANTOM Project on Enhancing Emergency Preparedness and Response Capabilities in the ASEAN Region through Building Technical Capacity in Radiation Monitoring and Dose Assessment was held online via ZOOM on 2 March for preparatory discussion and on 4 March 2021 for the formal meeting.
The Meeting was attended by the Lead Country Coordinators (LCCs) and National Project Coordinators(NPCs) from 10 Government Parties: Brunei, Cambodia, Indonesia, Korea, Laos, Malaysia, Myanmar, Philippines, Singapore, and Thailand. Representatives of the RCA Regional Office and the IAEA also attended the Meeting.
During the meeting, nine (9) country reports on the status of EPR arrangements were presented. Details on the work plan of the project were discussed and confirmed.