View
Introductory Workshop on RCA Programme and Its Policy held on 1 December 2020
Name

rcaro

Date

2020.12.01

Views

765
Introductory Workshop on RCA Programme and Its Policy held on 1 December 2020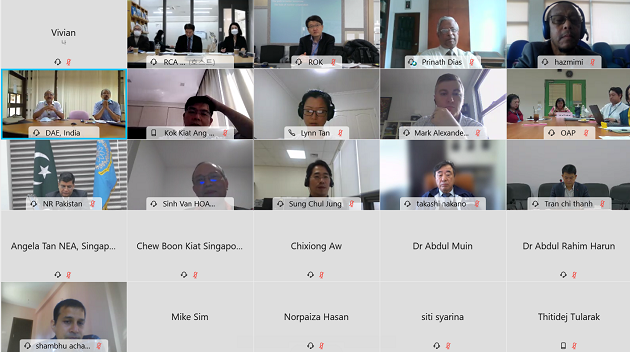 The Introductory Workshop for New National RCA Representatives (NRs) on RCA Programme and Its Policy was held on 1 December 2020 virtually in view of Covid-19 pandemic, aiming to support the new NRs by enhancing their understanding of the RCA and its Programme.
The Workshop was attended by 27 participants, including the NRs and relevant stakeholders from 11 Government Parties (GPs). The experts from the IAEA and RCA participated in the Workshop as the lecturers to provide the overall informatino of th IAEA and RCA frameworks as well as relevant policies. The Workshop also addressed tghe challenges the RCA is facing, raised by the global outbreak of Covid-19 pandemic and the 4th industrial revolution, and pointed out digitalization as one of the keys to adust to the new norm.
The participants were highly appreciative of the experts and the RCARO for organizing the Introductory Workshop, which provided comprehensive and essential information for the new NRs, and recommended such effort continue to support the GPs and contribute to the efficient implementation of the RCA Programme.