RCA News

RCA News
View
The 52nd RCA General Conference Meeting was held on 22 September 2023 in Vienna, Austria
Name

관리자

Date

2023.09.22

Views

698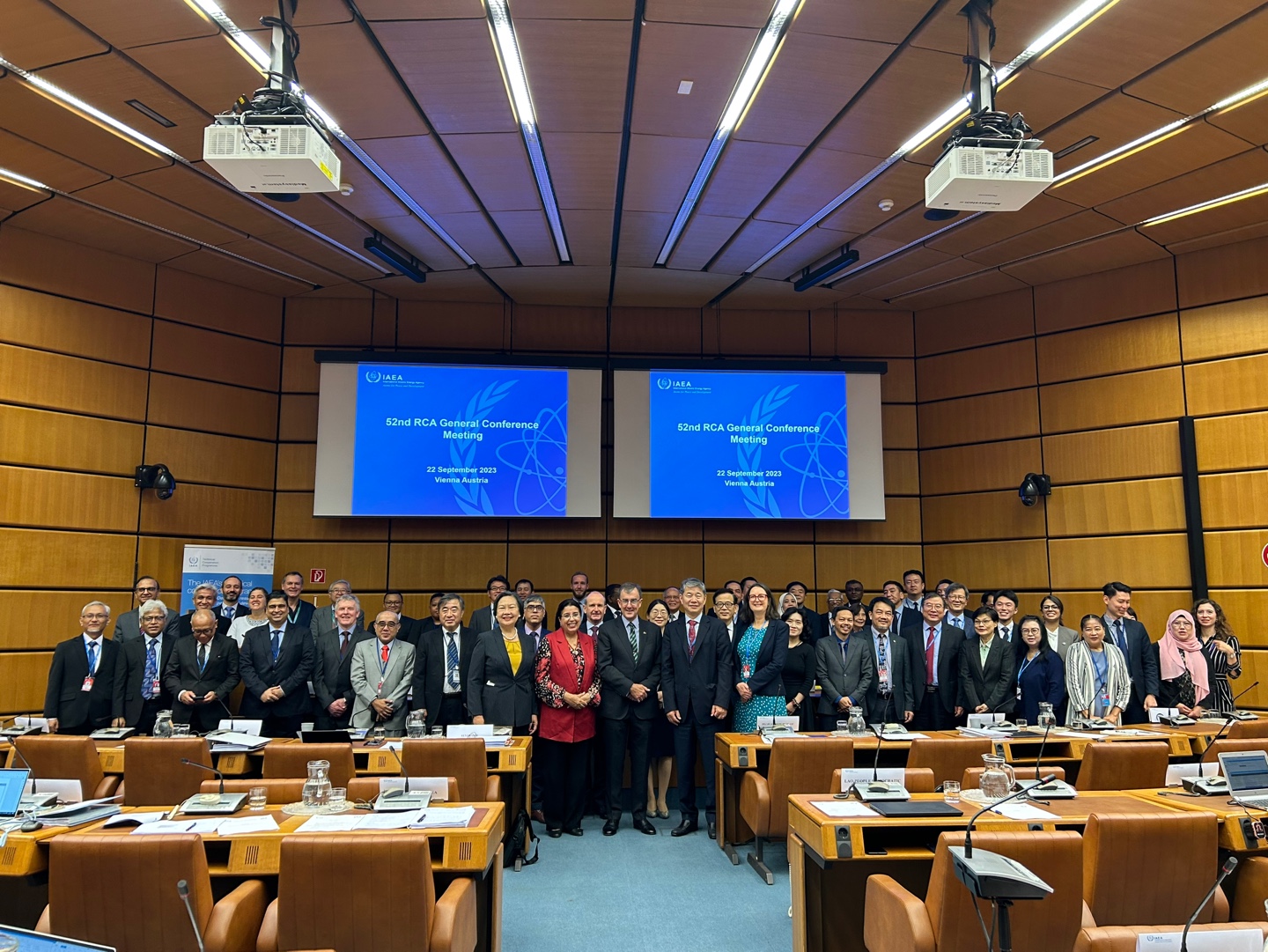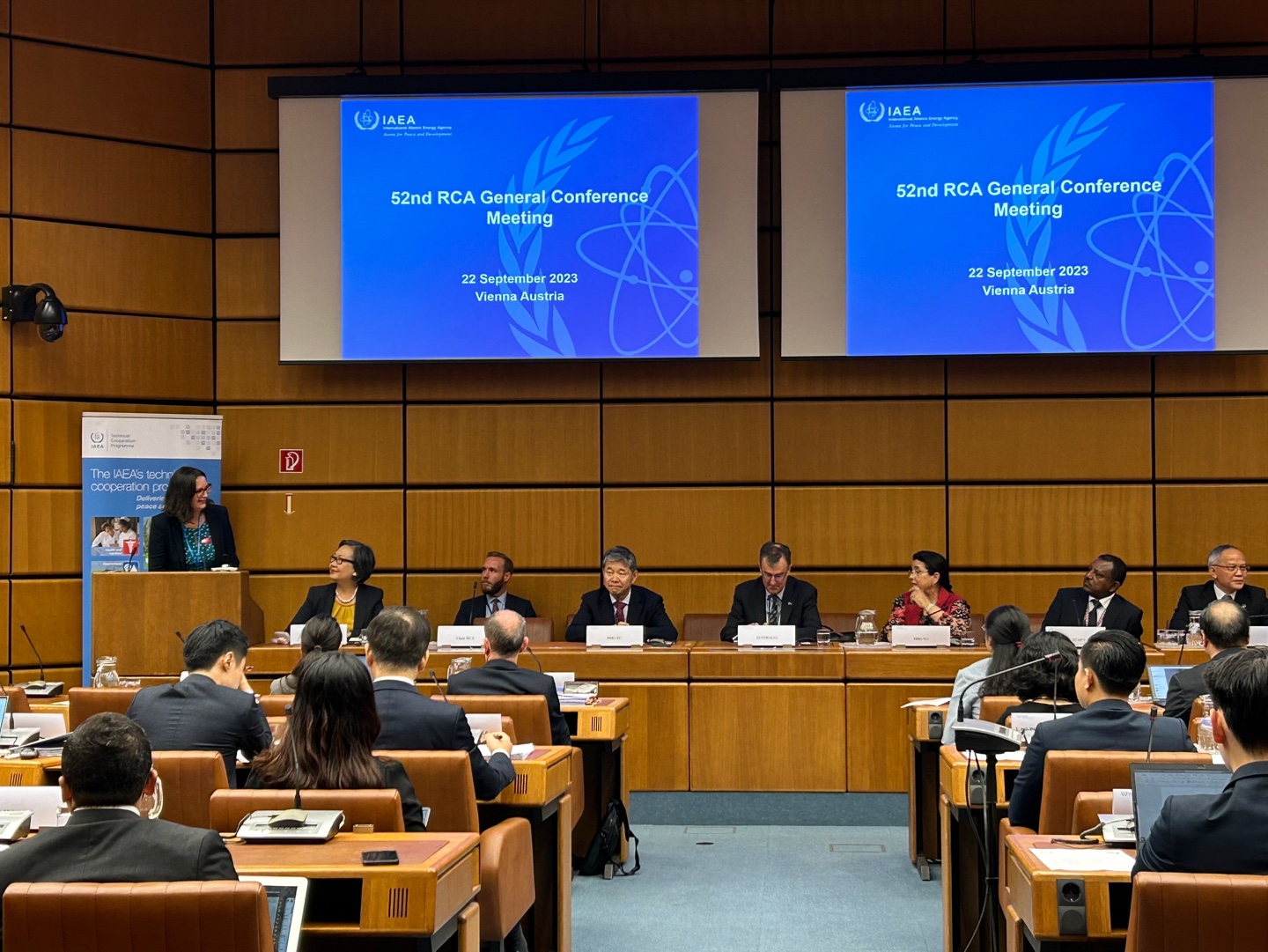 The 52nd RCA General Conference Meeting was held on 22 September 2023 at the IAEA Headquarters in Vienna, Austria, attended by representatives from the RCA GPs, RCA PAC Chair, Chairs of WGs on the RCA MTSC and MTSD and the RCARO. Mr Ian Biggs, Australian Ambassador to Austria, along with representatives of the IAEA, including Mr Hua Liu, DDG and Head of the TC Department, Ms Najat Mokhtar, DDG and Head of the NA Department, Ms Jane Gerardo-Abaya, Director of the DIvision for TCAP and Mr Sinh Hoang, RCA Focal Person, also participated in the event.
The Meeting reviewed and discussed the policy and management issues related to the RCA and its Programme. The agenda included the progress and future plan of the RCA Programme, preparation for the RCA Programme TC Cycle 2026/2027, report on the RCA Chairs Commiittee's rapid review on the RCA WGs and Committees, reports of the WGs on the RCA MTSC 2018-2023 and MTSD 2024-2029, and reports on the RCARO activities and RCARO SAC Meeting.
The participants shared their views on the recommendations made during the Meeting as well their insights on the ways to raise the effectiveness of the RCA Programme.