What's RCA

What's RCA
THE REGIONAL COOPERATIVE AGREEMENT
For Research, Development and Training Related to Nuclear Science and Technology For Asia and the Pacific
The Regional Cooperative Agreement (RCA) is
an intergovernmental agreement for the East Asia & Pacific region, under the auspices of the IAEA, in which the Government Parties undertake, in cooperation with each other and with the IAEA to promote and coordinate cooperative research, development (R&D) and training projects in nuclear science and technology through their appropriate national institutions.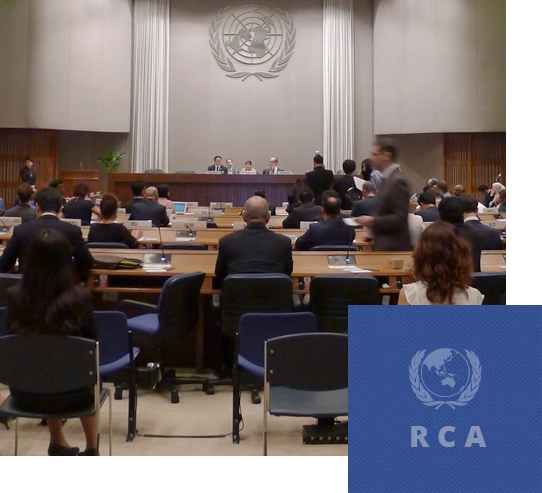 Since the establishment of the RCA in 1972,
its membership has expanded from 10 to 22 Government Parties to promote collaborative activities in nuclear science and technology through a number of RCA projects. RCA projects have contributed significantly in a number of priority areas vital to regional socio-economic development, such as agriculture, health care, industry and environmental protection.
The RCA celebrated its 50th anniversary in 2022.
During more than 50 years of the RCA's existence, the participating countries and the Agency have accumulated valuable experience of cooperating and coordinating nuclear related development activities in the region.